Whether you are a scener, you are a gamer, you like modding or you don't fit into any category… This is also for you! All you have to do is leave your inhibitions aside.
Film Trivial
Analogue Drawing
Fast comic
Fast Tale
Quiplash
And little things
Vuelve el trivial de cine. ¿Te gusta el cine y quieres comprobar cuánto? Seguimos probando formas de retar vuestro ingenio para descubrir las películas que se esconden tras un fotograma, un audio, un texto.... ¡Apúntate!
Volvemos a estar en evento, y también volvemos a querer ver vuestro arte sin ordenador. Te daremos un tema y podrás deslumbrar al resto de la Encounter con tu arte.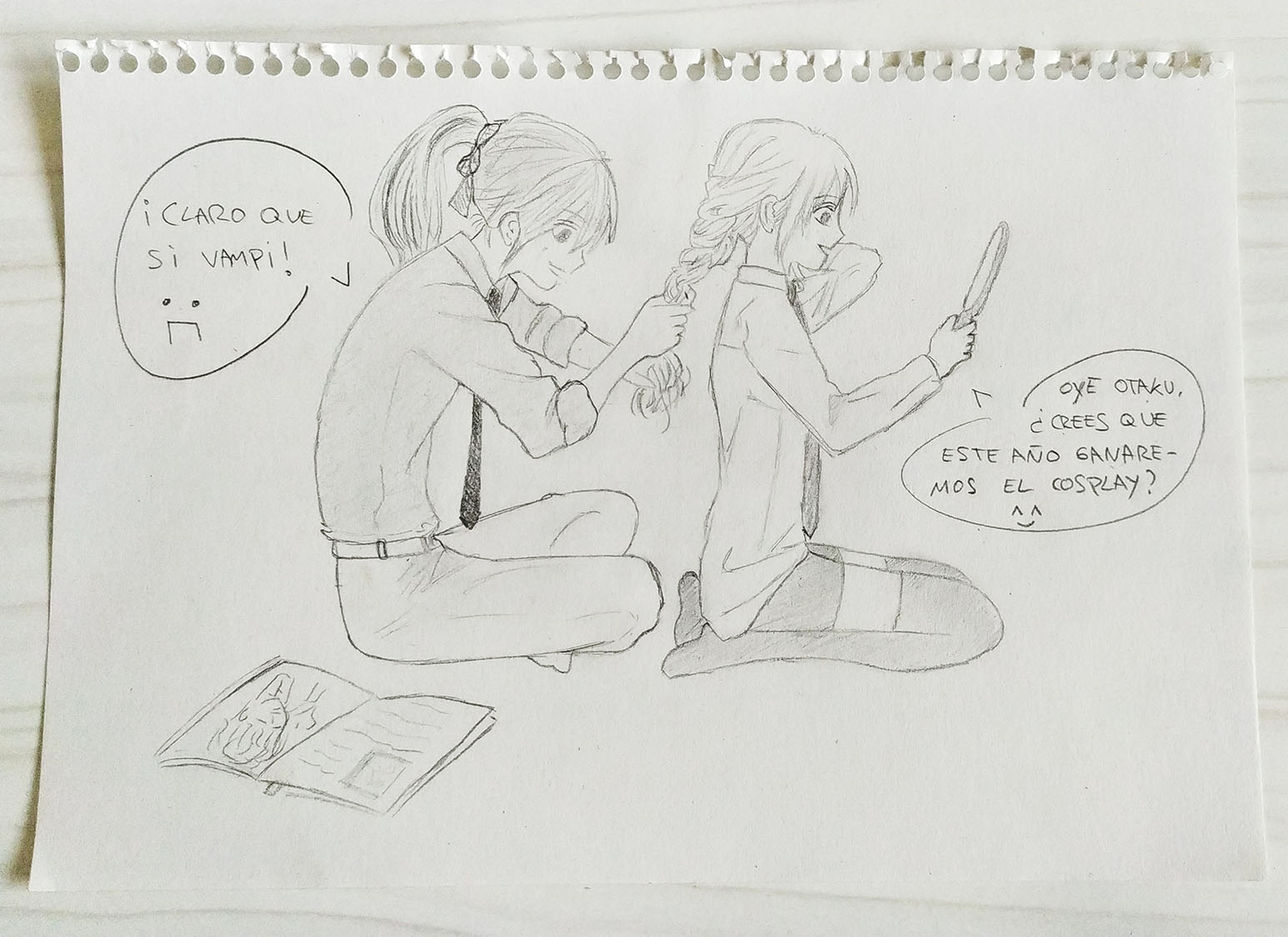 Dibujo analógico ganador en Euskal Encounter 28 - Autor 'Vampirita'
Entre estar otra vez en evento y poder ver (siempre con la distancia adecuada)  a nuestros amigos.... que no se te pase la oportunidad de dibujar una historia a partir del tema que  te demos.

Fast comic ganador en Euskal Encounter 28 - Autor 'Meygi'
No vamos a poder leerlas todos jun..... espera , SÍ. Te vamos a dar un tema para que escribas un relato corto (un folio) y.... ya veremos cómo lo organizamos para poder leerlo juntos. Pero con distancia. Pero.... algo vamos a hacer.
¿Existen respuesta a las preguntas más absurdas como "Cuál seria un nombre horrible para un programa de cotilleos"? Ahora sí las tenemos. ¡Las vuestras! Un juego en el que hasta 8 jugadores se enfrentarán por ver cuál es más ocurrente y hasta 1.000 personas pueden votar para unirse a la fiesta.
Si, se vienen más cositas a la Encounter. Por si acaso estad atentos.